2020 Fiesta Ticket
More details to come!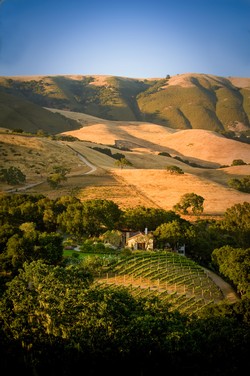 Our annual celebration, "Fiesta de los Amigos", is October 10th from 5:00 p.m. to 8:00 p.m.
Fiesta de los Amigos represents a special part of Holman Ranch history! It began 90 years ago, in 1928, and has been an annual highlight for the ranch ever since. This year, the celebration will be filled with flavorful food, Holman Ranch wine, fun games, great music, and tons of other entertainment.
Fiesta has taken various forms over the years. During the 1960's and 1970's, Holman Ranch was a favorite venue for rodeos and horse shows, and the Fiestas of those days reflected that. Today, it's a fun, family-friendly event for all ages. But most importantly, it's an opportunity for us to give back. That's why a portion of all ticket sales for Fiesta 2019 will go to the Monterey Alzheimer's Association and California Firefighters!
Buy your tickets today!
NOTE: This is a digital PDF ticket. At checkout, choose "PICKUP" under Delivery options. After completing your purchase, you will be given the option to view & download your PDF ticket. A digital ticket will also be emailed to you, along with a receipt. You may print the ticket and bring it to the event; however, your name will also be added to our guest list, which is all that is needed for entry.
Product Reviews
MarkEdutt
(Mar 18, 2020 at 4:43 AM)
Bactrim Ds 800 Vs Amoxicillin 500 https://apcialisle.com/# - Cialis Priligy Bijwerkingen Buy Cialis Achat De Misoprostol
MarkEdutt
(Mar 25, 2020 at 5:21 PM)
Cialis Vendita In Italia Contrassegno https://apcialisle.com/# - Cialis Viagra Frau Trinken cialis buy Cialis Information