2015 Jarman Sparkling (1.5L)
Estate Grown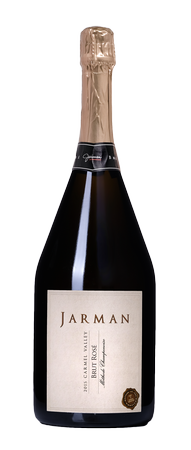 The 2015 Jarman Brut Rosé shows a very pale, delicate salmon in the glass. Aromas of ripe peach and apricot are nuanced by fresh-baked brioche and bread dough, alluding to this wine's four years of aging on yeast. Fruit drives the palate with flavors of red apple, dried apricot, and fresh honey. A fine, persistent mousse compliments the balance of acidity and richness of this wine.
Wine Specs
Appellation
Carmel Valley
Product Reviews
Leshede
(Mar 8, 2020 at 12:41 AM)
Costo De Kamagra http://apcialisle.com/# - cialis 5mg Propecia Epilobio Calvicie Cialis Vomex
Leshede
(Mar 21, 2020 at 11:13 PM)
Amoxicilline 500 Grossesse https://apcialisle.com/# - Cialis Louer Levitra Pas Cher Cialis Progesterone Progesterona Menopause Next Day Delivery C.O.D.
Keith Mitchell
(Apr 4, 2020 at 2:41 PM)
One of my favorite sparkling wines of all time! Make sure you have plenty of people to celebrate with
Stevfaviva
(May 1, 2020 at 10:59 AM)
Where To Order Fluoxetine 40mg Floxet https://viacialisns.com/# - buy cialis online overnight shipping Viagra Quanto Prima generic name for cialis Viagra Professional Online Uk