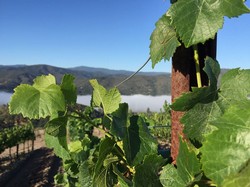 In honor of California Wine Month, celebrate in style on Monday, Sept. 28, with an exciting and exclusive wining and dining experience at one of the Central Coast's finest estates featuring wines from two exemplary wineries, dinner at a celebrated restaurant in beautiful Carmel Valley Village, topped off by dessert and wine at one of the village's renowned tasting lounges.Your evening starts at 5 p.m. with an exclusive wine-tasting experience in Holman Ranch's private Wine Caves. There you'll sip both Holman Ranch and Jarman estate wines while savoring small bites from Will's Fargo Steakhouse & Bar in Carmel Valley Village. The experience includes tastings from barrel samples with the winemaker.After the wine tasting, Holman Ranch will provide transportation from the Wine Caves to Will's Fargo Steakhouse & Bar. There you will partake in a 2-course dinner prepared by Chef Jerome Viel at the renowned Will's Fargo, with courses expertly paired with Holman Ranch wines. After dinner, you'll stroll to the nearby Jarman Tasting Lounge and Patio and enjoy dessert accompanied by a glass of wine on the patio.You will be transported back to your car at Holman Ranch to complete your wonderful wine and food evening.
Menu includes:
Cheese and fruit tray at the cave.
At Will's Fargo: Seared Halibut, English Peas, Baker's Bacon and Braised Lettuce paired with Holman Ranch Chardonnay and Roasted Quail, Sautéed Mushroom, Potato Gratin, Truffle Sauce paired with Holman Ranch Pinot Noir
Assorted Petit Fours at Jarman Tasting Lounge and Patio paired with Holman Ranch Late Harvest Sauvignon Blanc
Date: Monday September 28th, 2015
Time: 5:00 p.m.
Locations:
Holman Ranch 60 Holman Road, Carmel Valley, CA
Will's Fargo Steakhouse & Bar 16 West Carmel Valley Road, Carmel Valley, CA
Jarman Tasting Lounge & Patio 18 West Carmel Valley Road, Carmel Valley, CA
Reservations are required for this exclusive Wine-and-Dine experience and the cost, which is all inclusive, is $115 per person.