Fiesta de los Amigos General Ticket
September 7th 2017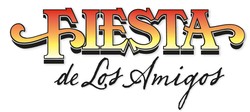 Holman Ranch will be celebrating its birthday on September 7th from 6:00 p.m. – 9:00 p.m. with its Annual Fiesta del los Amigos and a benefit for the Alzheimer's Association.
The Fiesta de los Amigos – a part of Holman Ranch's history! The popular Fiesta de los Amigos which began in 1928, the Ranch's birthday celebration, was an annual highlight, often attracting more than 2,000 guests. In the 1960's – 1980's the Ranch was known for its rodeos and horse shows, daily trail rides, barbecues, and fiestas filled the calendar.
This year, the celebration will be filled with flavorful food, Holman Ranch estate wines to sip, lively entertainment to enjoy and more! Capture the moment of the Fiesta in our own photo booth or head to the game tent and enjoy games for the entire family. A porttion of the proceeds will be donated to the Monterey Alzheimer's Association and the ADDF. Buy your tickets today!