2014 Jarman Chardonnay
Estate Grown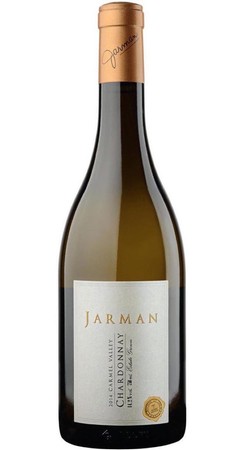 The 2014 Jarman Chardonnay features floral notes reminiscent of walking by a parfumerie in France — subtle and pleasant with a hint of earthiness. When serving this wine lightly chilled, rich notes of under-ripe berries and raw honey will waltz across your palate.
Wine Specs
Appellation
Carmel Valley
Product Reviews
Ryan Stimas
(Nov 18, 2016 at 4:21 PM)
Not a chard man as a rule, and I would be hard pressed to give a good description of this wine other than to say it seems to have the best attributes of the kind of wines I like, which is not too flat but not too buttery/oaky. Just a very drinkable chardonnay.
Kelsey Boyle
(Nov 27, 2016 at 2:58 PM)
This Chardonnay is one that many people can enjoy. It is unique because it does not have much of an oaky and buttery taste to it like other Chardonnays do. I do not like the taste of most Chardonnays, but I love the taste of Jarman Chardonnay.
Catalina
(Jan 28, 2017 at 3:56 PM)
Subtle and pleasant, with a hint of earthiness and honey taste . Very good for any occasion .